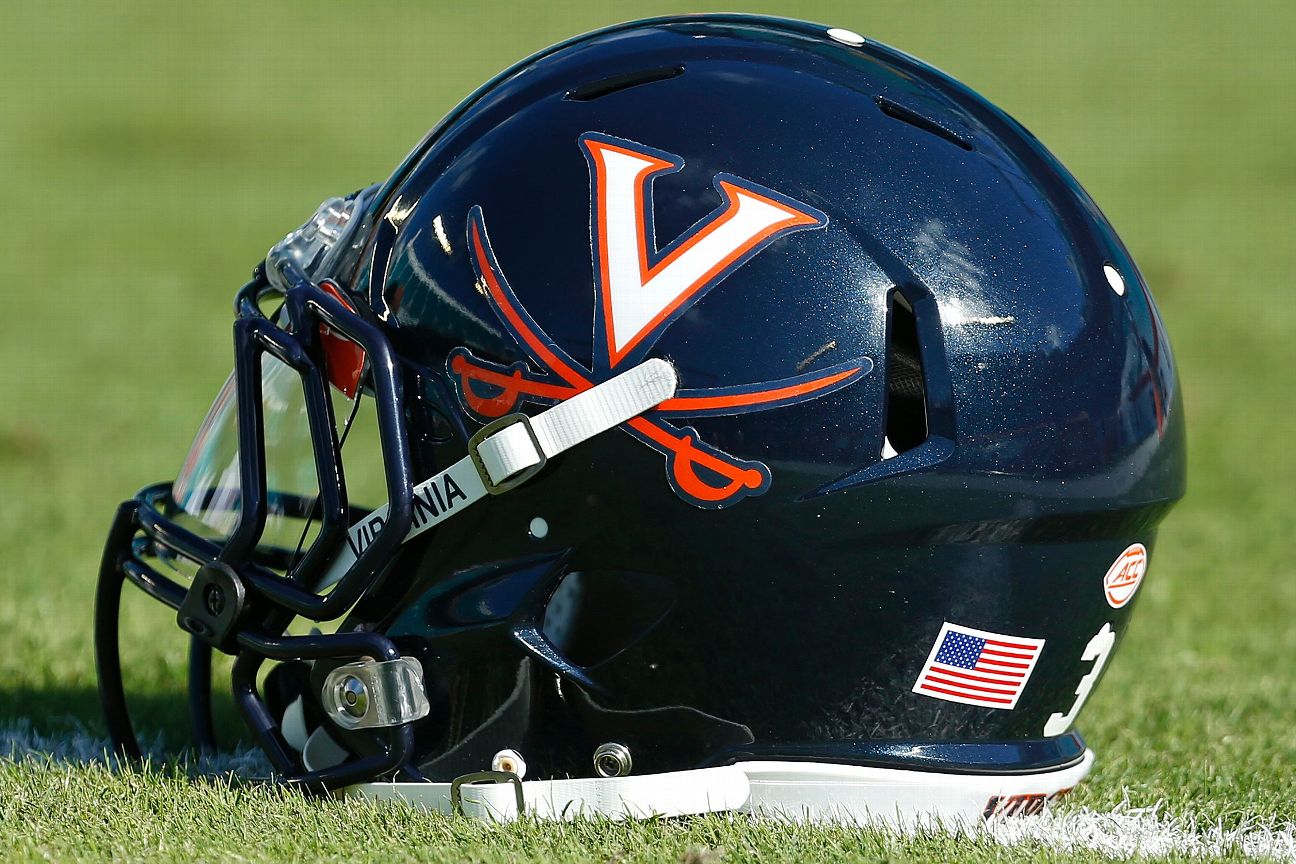 A former University of Virginia football player suspected of killing three football players and wounding two other students on campus late Sunday night is in custody after a manhunt in Charlottesville, Virginia, police confirmed Monday.
Three Virginia football players — wide receivers Lavel Davis Jr. and Devin Chandler and linebacker D'Sean Perry — were confirmed by university president James E. Ryan as those killed Sunday night.
Two others were wounded in the shooting, which happened on a bus of students who were returning from an off-campus trip.
Multiple law enforcement agencies had been searching for Christopher Darnell Jones Jr., who was listed as a freshman running back on the team's 2018 roster. His roster bio noted that he previously played at Petersburg High School and Varina High School in Virginia.
The UVA Police Department tweeted early Monday morning that it was looking for Jones regarding the shooting, which occurred in a parking garage on campus around 10:30 p.m. ET Sunday. The tweet included the same photograph of Jones that was used for his Virginia football bio online.
Ryan confirmed in a message to the community at 4 a.m. ET Monday that three people were killed and two others were injured. Ryan wrote that "one of our students, Christopher Darnell Jones Jr., is suspected to have committed the shooting."
"As of this writing, I am heartbroken to report that the shooting has resulted in three fatalities; two additional victims were injured and are receiving medical care," Ryan wrote. "We are working closely with the families of the victims, and we will share additional detail as soon as we are able.
"Our University Police Department has joined forces with other law enforcement agencies to apprehend the suspect, and we will keep our community apprised of developments as the situation evolves. This is a message any leader hopes never to have to send, and I am devastated that this violence has visited the University of Virginia."
At 10:33 a.m. ET, a shelter-in-place order was lifted on the Virginia campus, after a "thorough search on and around" the campus, according to a tweet by the UVA Police Department.
Davis, a junior from Dorchester, South Carolina, had 16 catches for 371 yards and two touchdowns this season. As a freshman in 2020, he caught 20 passes for 515 yards and five TDs, averaging 25.8 yards per catch. He did not play during the 2021 season due to a knee injury that required surgery.
"Saddening, saddening news this morning," his cousin, Newberry College assistant coach Sean Lampkin, posted to Twitter on Monday. "God took one of his most kind, humble, loving soldiers off of the battlefield last night. Please pray for my family as we are devastated by the passing of my cousin Lavel Davis Jr."
Perry, a junior from Miami, had five tackles in three games this season, including two in Saturday's loss to Pitt. He had an 84-yard interception return for a touchdown during his freshman season in 2020.
Said Davis' father, Lavel Davis Sr., in a Facebook post: "Lord please help me."
Chandler, a junior from Huntersville, North Carolina, has not appeared in a game this season. He caught two passes for 28 yards as a freshman in 2020.
The Associated Press contributed to this report.




Source link

Three Virginia football players killed; ex-player in custody

For watching live sports, visit boomtv.info.
BoomTV offers exceptional live TV service with the highest iptv standards.
Never miss a live sports event, catchup on all your tv shows and get access to all the latest movies out there.
WATCH 2000+ HD CHANNELS AND ON-DEMAND MOVIES/TV SHOWS ON YOUR FAVORITE DEVICES