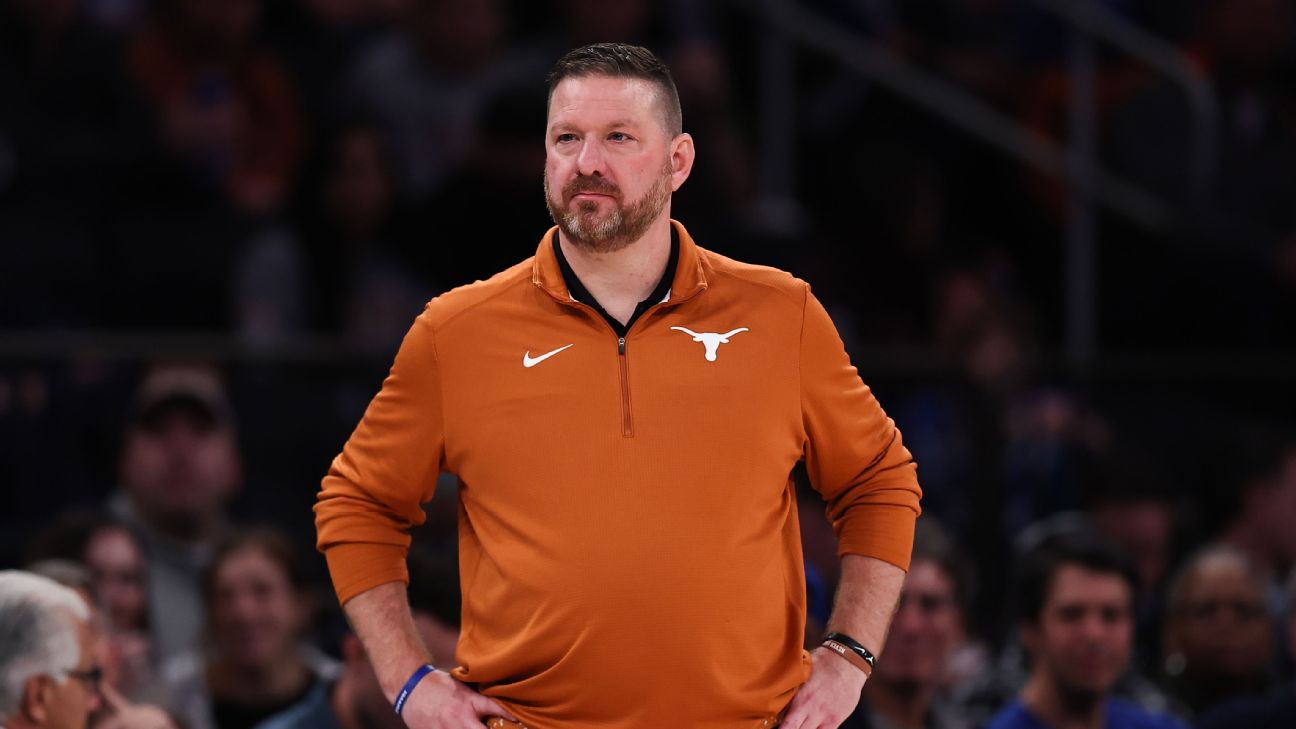 Texas men's basketball coach Chris Beard was arrested Monday morning on a felony domestic violence charge.
Beard, 49, is currently going through the booking process at the Travis County jail, according to Kristen Dark, senior public information officer for Travis County Sheriff's Office.
"He is in our custody," Dark told ESPN. "I can confirm he is the person who is in our booking process."
Beard was arrested by police in Austin, Texas, and has been booked on a charge of third-degree assault of a family member "impede breath circulation" or strangulation.
The university has not commented on Beard's arrest.
Texas, ranked second overall in the Associated Press poll, is 7-1 this season and off to its best start in years. The Longhorns are scheduled to host Rice on Monday night.
Beard, in his second season with the Longhorns, left Texas Tech to take what he called his "dream job" at Texas in 2021.


Source link

Texas basketball coach Chris Beard arrested on assault charge