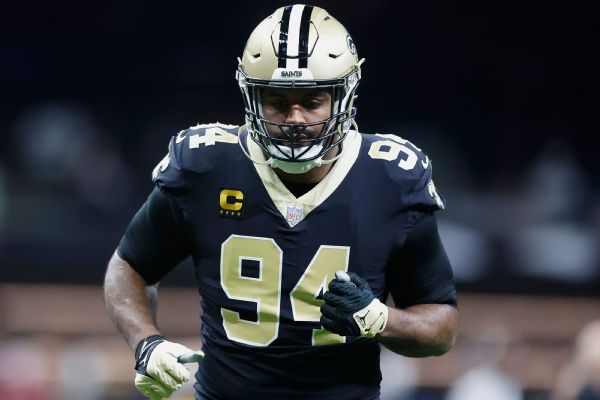 The NFL has fined the New Orleans Saints, several of the team's coaches and defensive end Cameron Jordan more than half a million dollars for faking an injury during the team's loss to the Tampa Bay Buccaneers on Monday Night Football, sources told ESPN's Adam Schefter on Saturday.
The Saints were fined $350,000, head coach Dennis Allen $100,000, co-defensive coordinator Ryan Nielsen $50,000 and Jordan $50,000 for their roles in the fourth-quarter delay. All parties plan to appeal their fines, the sources added.
Midway through the fourth quarter, Jordan looked to the sideline before taking a knee as Buccaneers quarterback Tom Brady stepped toward center on a 4th-and-10 play. Jordan appeared to point to his leg before going to the ground, forcing the delay. The Bucs ultimately decided to punt after the injury timeout.
Cameron appeared to acknowledge being fined in a tweet on Saturday, saying "Most expensive fine to date from the @NFL came in yesterday… added stressor for no reason."
The Saints have yet to comment on the matter.




Source link

Saints, coaches and player fined over $500K by NFL