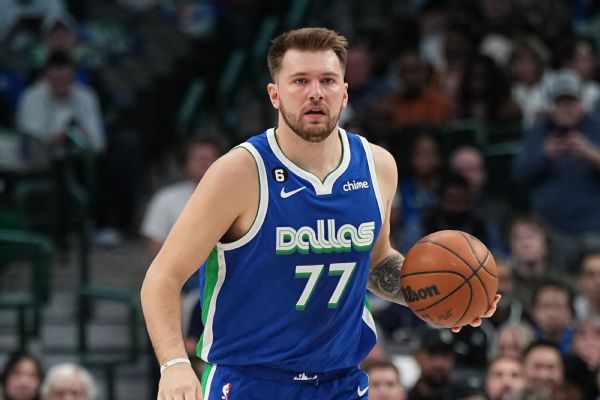 Dallas Mavericks star Luka Doncic will not play Saturday against the Chicago Bulls, as the team has ruled him out with a right quadriceps strain.
Doncic mentioned feeling quad pain after playing 37 minutes Friday night during a 106-105 loss to the Milwaukee Bucks, when he posted 33 points, 11 assists and 6 rebounds.
The Mavericks also ruled out forward Maxi Kleber (right foot soreness) and guard Josh Green (right elbow sprain), who both played Friday.
Following Saturday's game, the Mavericks start a three-game homestand Monday against the Oklahoma City Thunder.
Information from ESPN's Tim MacMahon was used in this report.


Source link

Mavericks star Luka Doncic won't play vs. Bulls due to quad strain